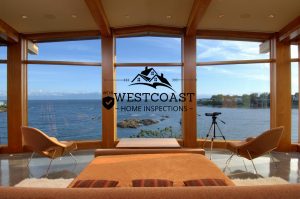 WCHI-Westcoast Home Inspections  is committed to providing the highest quality professional home inspections available in Powell River And surrounding Regional District area. If you are buying, selling, or maintaining a home, then the services a home inspector offers are essential. Having a Qualified and Experienced inspector plays a crucial role in real estate transactions by thoroughly examining a property's structure and systems and creating a comprehensive and accurate home inspection report covering any issues of note in great detail for home buyers, sellers, agents, realtors, and investors. 
Purchasing a home is exciting, but by no means is it an easy process. If your eyes are clouded by emotions, you might miss something significant, so hire a pair of trained ones. You could lose thousands of dollars and earn a headache or worse simply because you made an uninformed choice. If a qualified, impartial inspector discovers areas of concern, however, you can assess the findings with his guidance, and then decide. A good home inspector will give you more than peace of mind — he'll give you the food for thought you need to make one of the biggest decisions of your life with knowledge and confidence.
Hiring Westcoast Home Inspections means you are enlisting one of Powell Rivers most meticulous and helpful house inspectors to provide you with the information required to make that informed decision. Coming armed with 20 years of commercial and residential construction contracting and trades experience in the Lower Mainland, and working along side Engineers, Building inspectors and Geotechs you know you're in good hands.  
Licensed by Consumer Protection BC and Apart of the Home Inspectors Association of B.C. you will find that we have been praised for our keen eye, calming, patient manner, precise reporting, post-inspection assistance, and the genuine respect with which we treat our customers. Whether we are using a remote camera to examine a roof or employing Infrared Thermograph to identify areas of concern that would not otherwise be visible to the naked eye, we will put our many years of professional experience to work to empower you. Let go of the stress and stop worrying about what lies beneath — visible signs of pests and microbial growth, structural and electrical issues and other home concerns. Make the call. Why? Because Westcoast Home Inspections is on your side.