We Put Our Knowledge to Work
Biding your time when closing on a home isn't ordinarily an option, so it's important to schedule a high-quality home inspection as soon as possible. At Westcoast Home Inspections, we put our knowledge to work, providing extensive professional insights into the nature of a home's construction—including valuable information about potential defects, safety issues, and home maintenance recommendations. It's easy to slip up and make an emotional decision when buying a home, but we'll help you stay level and grounded so that you're able to make the best investment possible.

20+ Years of Residential and Commercial Construction Experience
With 20 years of experience in virtually every aspect of construction, contracting, and real estate investment, we are a true asset to your effort to buy your dream home
Time may not be on your side when trying to work out a deal with the seller of a home, but we are—and we'll do everything within our power to make sure that you are fully prepared before making a final decision
Thanks to our extensive hands-on knowledge and continued education in the industry, we're able to provide a full range of investigative home inspection services—including Buyer's Inspections, Pre-Listing Inspections, New Construction Inspections, and much more!
24-Hour Inspection Reports Created With Horizon Software
We want you to have a chance to learn as much about your prospective home as possible before making a buying decision—and that's why we're committed to generating a detailed inspection report within 24 hours. We use Horizon report-writing software to provide a comprehensive inspection summary, including embedded illustrations to help further your understanding of issues we identified.
Links to helpful guides will also be included as necessary, and you'll receive access to a Home Reference eBook. This eBook is a 480 page guide that features over 550 color illustrations, all designed to help new homeowners manage and maintain their property—a $59 value at no extra cost to you!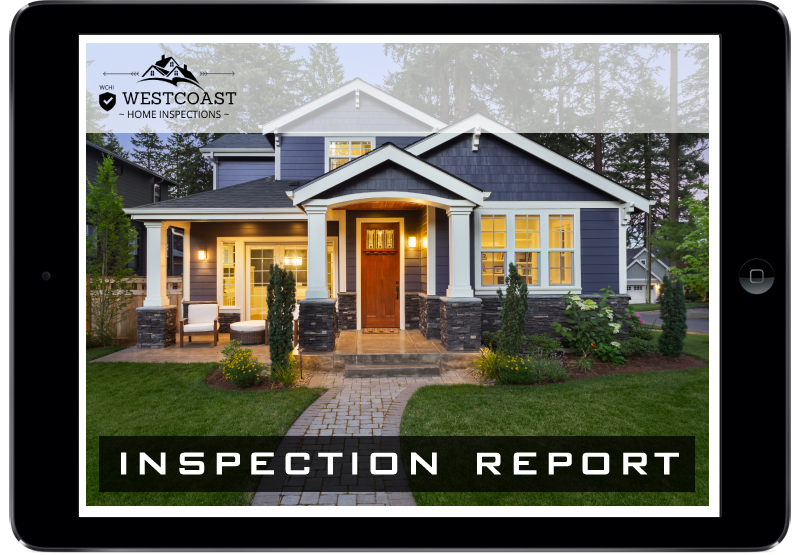 Proudly Serving Powell River and the Surrounding Regional District Area
We offer professional home inspection services to Powell River, Texada Island, and the Qathet Regional District—including Vancouver and Fraser Valley.
BOOK YOUR INSPECTION
At Westcoast Home Inspections, we'll reveal a home's true colors so that you have all of the knowledge you need as a prospective buyer in order to make an informed decision. Contact us today to request an inspection. Home inspections start at $475 plus tax. Contact us to ask about our veteran's discount. We enroll in Errors & Omissions/General Liability insurance.
Weekend and evening appointments are available. We accept online payments.